Find Your
Perfect Dane or Jefferson County Home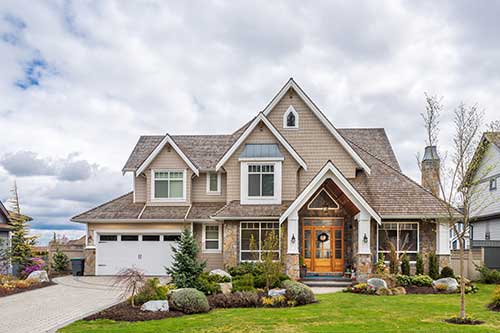 I'm thinking about
Selling my home.
Don't just get your home listed, get it SOLD with the greatest exposure, providing for a quick sale at the best price possible.
What is
My home worth?
Get an instant market value estimate for your home based off of similar recently sold properties in your area.
Why Trust
Badger Realty Group?
Buying A Home
Where Do I Start?
The best way to ensure you are buying the right home is to be prepared before finding your dream home. This process can be an emotional rollercoaster at times, but we're here to take the stress out of the process so you can focus on what is most important.
Find My
Perfect Dane or Jefferson County Home.
Use our cutting-edge property search, including polygon map search, to find homes for sale around the greater Dane & Jefferson County areas. Sign up to receive instant listing alerts, analyze community data, and request private showings, all from within your personal dashboard — it's fast, easy, and 100% FREE!
Have Questions?
Get In Touch
About Our Team
Alan Mikkelson
(608) 347-3444
alan.mikkelson@exprealty.com
Alan has been selling real estate for 16 years in the Madison/Southern Wisconsin area. Most of his business has come from referrals which led him to start Badger Realty Group in 2009. Alan is very involved in the community with church, Lion's Club and Chamber of Deerfield. He continues to help more people buy and sell through referrals from past and current clients... great service speaks for itself!
Angi Ackard
(608) 334-5401
angiackard@gmail.com
With over thirty-one years in direct sales and nine years in commercial real estate, Angi has branched out into the residential arena and is excited to team up with you to achieve your goals! In her free time, Angi enjoys traveling, entertaining, spending time with family/friends, and working on home improvement projects. She loves remodeling, design, staging, and helping clients picture what their home or space could be. Angi looks forward to helping you successfully buy and sell your home and have fun doing it!
Amy Johnson Wilke
(608) 575-0047
amyjohnwilk@gmail.com
Amy currently resides in Deerfield, but spent the majority of her adult life raising 3 children in Middleton. Now an empty nester, Amy loves upcycling home décor, painting, sewing and crafts. She has a passion for the outdoors and experience in landscaping and helping others beautify their homes.
Abby Jung
(608) 217-8481
Abigail.Jung@exprealty.com
Born and raised in Madison WI, Abby is dedicated to turning people's dreams into a reality. She's always going above and beyond to make the process as smooth and enjoyable as possible. Leading with honesty and integrity, she will make sure to advise you throughout the transaction making sure you find your perfect home.
In her free time, you can find her outside by the lake or snowboarding during the winter months. She also enjoys concerts, travel, and hiking.
Anna Ysquierdo
(608) 712-4208
anna.ysquierdo@exprealty.com
Anna has a natural talent for details and upfront communication that now propels her to excel with clients & their property goals. Born and raised in South Central WI, her top priority is to exceed expectations by delivering an extraordinary real estate experience to buyers & sellers. Throughout the entire journey, she stands by clients' ensuring that even the smallest details are finalized seamlessly. Allow her to leverage her local expertise & dedication to exceptional service to assist you with your real estate needs.