Find Your
Perfect Dane or Jefferson County Home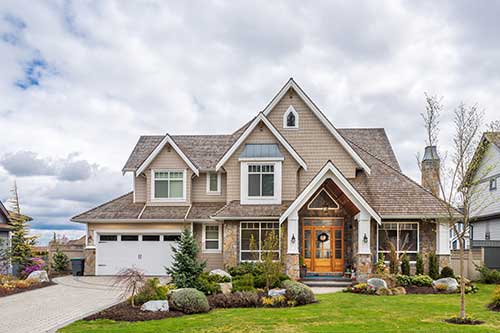 I'm thinking about
Selling my home.
Don't just get your home listed, get it SOLD with the greatest exposure, providing for a quick sale at the best price possible.
What is
My home worth?
Get an instant market value estimate for your home based off of similar recently sold properties in your area.
Why Trust
Badger Realty Group?
Buying A Home
Where Do I Start?
The best way to ensure you are buying the right home is to be prepared before finding your dream home. This process can be an emotional rollercoaster at times, but we're here to take the stress out of the process so you can focus on what is most important.
Find My
Perfect Dane or Jefferson County Home.
Use our cutting-edge property search, including polygon map search, to find homes for sale around the greater Dane & Jefferson County areas. Sign up to receive instant listing alerts, analyze community data, and request private showings, all from within your personal dashboard — it's fast, easy, and 100% FREE!
Have Questions?
Get In Touch
About Our Team
Alan Mikkelson
(608) 347-3444
alan.mikkelson@exprealty.com
Alan has been selling real estate for 16 years in the Madison/Southern Wisconsin area. Most of his business has come from referrals which led him to start Badger Realty Group in 2009. Alan is very involved in the community with church, Lion's Club and Chamber of Deerfield. He continues to help more people buy and sell through referrals from past and current clients... great service speaks for itself!
Angi Ackard
(608) 334-5401
angiackard@gmail.com
With over thirty-one years in direct sales and nine years in commercial real estate, Angi has branched out into the residential arena and is excited to team up with you to achieve your goals! In her free time, Angi enjoys traveling, entertaining, spending time with family/friends, and working on home improvement projects. She loves remodeling, design, staging, and helping clients picture what their home or space could be. Angi looks forward to helping you successfully buy and sell your home and have fun doing it!
Laura Meade
(608) 598-9226
laurameadere@gmail.com
Laura has a natural affinity for developing connections and relationships. Those connections, along with the values of work ethic of integrity and honesty are part of what make working with buyers and sellers a passion in everyday life and in real estate. Laura will ensure the process is focused on guiding each client to have a positive experience, educating, and walking step-by-step from beginning to end for a successful transaction all while working in your best interest.
Laura grew up, and is currently living in her hometown of Verona. She earned a degree in Business & Marketing Management and then married becoming a Mom to 3 wonderful boys. Throughout her career, Laura has excelled at sales and customer service. Laura & her husband also own a business assisting clients in need of selling off property online. Faith, family & friends, fun, and life balance are important to Laura. In her free time, Laura enjoys spending time outdoors and camping, exploring local restaurants, community performances or music events, and playing board/card games.
Wills Manning
(608) 630-7998
wsmanning10@gmail.com
Wills grew up in a large family of entrepreneurs in Deerfield. He has been involved in real estate his whole life & recently has helped clients build wealth through investment real estate. He currently owns & manages multiple apartment & storage units. Wills enjoys running, traveling, & playing golf, soccer, & basketball. His goal is to help many others build wealth through real estate.
Amy Johnson Wilke
(608) 575-0047
amyjohnwilk@gmail.com
Amy currently resides in Deerfield, but spent the majority of her adult life raising 3 children in Middleton. Now an empty nester, Amy loves upcycling home décor, painting, sewing and crafts. She has a passion for the outdoors and experience in landscaping and helping others beautify their homes.